Charlie Dennard Press Room
AUGUST 11, 2015 by: Dee Dee McNeil
Charlie Dennard, Hammond B3 organ/Rhodes; Todd Duke, guiar; Doug Belote & Geoff Clapp, drums.
Obviously, these New Orleans musicians have gotten together to fuel a party based in funk, Rhythm and blues. Dennard has penned or co-penned most of these ebullient songs. The tempos and production reflect the bands of the 1980's with their driving, funky rhythms and repetitious hooks. All we need is Kool and the Gang or the Zapp Band dancing and singing out front in their bell-bottom pants to make this picture complete. It's another guitar and organ match-up, but not necessarily in a jazzy way. This is a funk trio and I bet they perform constantly all over town. I thought the cover artwork and layout by Scott Williams was eye-catching and creative, with a big, bold Model-T-looking Ford, exhibiting a keyboard on the front grate and a guitar wrapped around the front wheel like a fender. The CD mix is good. I don't know why they have their title tune stuck in the middle of this album because, for me, it's one of the strongest songs on this disc and the closest thing to straight ahead jazz. It would have been a good opener. I also enjoyed "Blues by Five" and their take on the M.A.S.H. Theme, "Suicide is Painless" featuring Todd Duke prominently on guitar and Dennard pulling at Jimmy Smith influences from the past.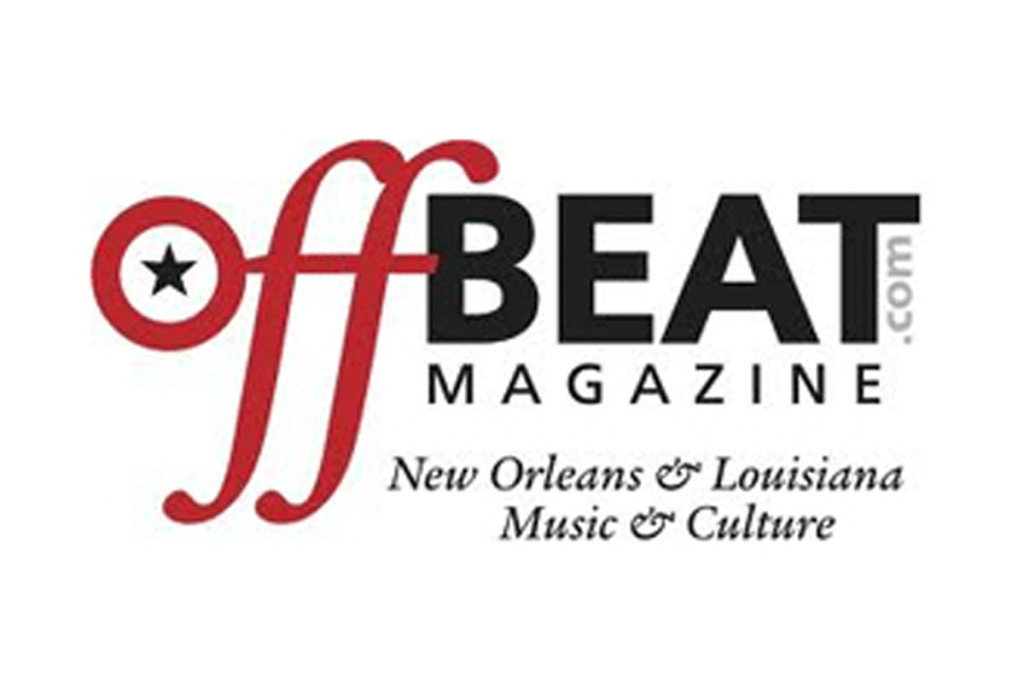 JULY 29, 2015 by: GERALDINE WYCKOFF
Organist Charlie Dennard was a regular on the New Orleans jazz scene beginning around the mid-1990s. He took an unusual detour when he signed on to become the musical director of the renowned theatrical/circus troupe Cirque du Soleil.
Dennard is back in our midst, and in 2014 released From Brazil to New Orleans. This time out, he's solidly on American soil with a program that includes funk, groove, jazz, swing and blues. It even includes the theme song from the popular movie and television series "M*A*S*H," "Suicide Is Painless."
The CD kicks off with one of several collaborated compositions by Dennard and friend, guitarist Brian Seeger. It's Todd Duke, not Seeger, who's working the fretboard here, on the soul/funk number, "Grant's Pants" and throughout the CD.
It's great to hear Duke, who remains best known at the side of vocalist John Boutte, apply his talents in an organ trio setting. Dennard gives Duke plenty of room to stretch out while he provides essential support with some big fat chords. Manning the drums is alternatively Doug Belote or Geoff Clapp.
Clapp is behind the drum for one of the album's non-originals, Larry Goldings' "Back in the Day," a tasty jazz groove on which Dennard shows his cool approach to the Hammond B-3. Things start swinging on Dennard's "5 O'Clock Blues" with Belote laying it down on drums. It holds that classic organ trio sound that really took over the jazz scene in the mid-1970s.
Clapp's work on Peter Bernstein's "Carrot Cake" echos the edginess and staccato flavor of the tune, which is reinforced by Dennard's organ.
Fans of the organ trio format should enjoy 5 O'Clock Charlie. They may wish, however, there was more of the very generous Dennard's big B-3.
Read the article on Offbeat's website
TVD Recommends: Charlie Dennard at Chickie Wah Wah, 7/3
By Jay Mazza | July 2, 2015
Read the full article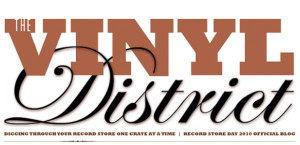 Keyboardist Charlie Dennard will be celebrating the release of his latest project Friday night at Chickie Wah Wah.
Regular readers of TVD will recognize Dennard's name from my coverage of his first solo release, last year's From Brazil To New Orleans. The new record is also a return to his roots playing Hammond B-3 in the organ trio setting. After fifteen years touring the globe with the Cirque Du Soleil, Dennard is back in New Orleans. 5 O'clock Charlie was also the name of a band he led in the 1990s.
This new recording, 5 O'clock Charlie, demonstrates the depth of his musical talent since it is so different from his first effort, which mined connections between two of the musical capitals of the world.
The band performing Friday night, and the core musicians on the record, features two stalwarts of the local scene—guitarist Todd Duke and drummer Doug Belote. The show will also feature special guests Eric Lucero on trumpet and Ray Moore on saxophone and flute.
Showtime is 9 PM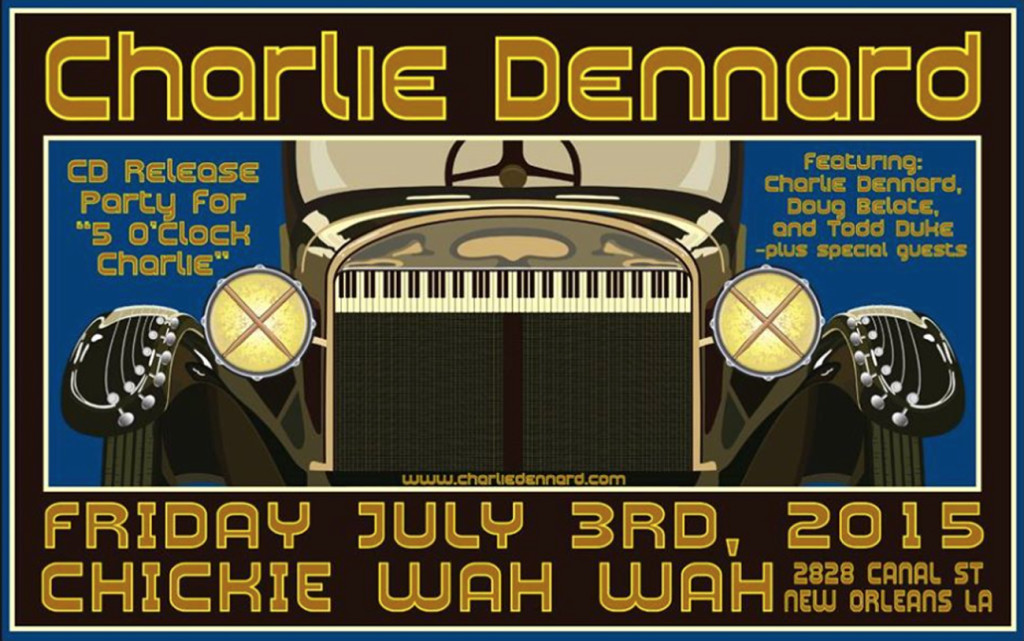 Charlie Dennard & 5 O'Clock Charlie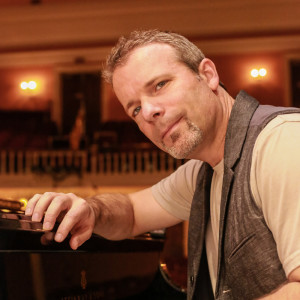 Keyboardist Charlie Dennard studied under Ellis Marsalis while earning a master's degree in music from the University of New Orleans in the 1990s. For the next six years, he was a fixture in the city's nightclubs. He performed with Jason and Delfeayo Marsalis, Nicholas Payton, Kermit Ruffins, Johnny Vidacovich, George Porter Jr., Galactic, the New World Funk Ensemble, Quintology, Michael Ray & the Cosmic Krewe, Stanton Moore and Theresa Andersson, among others, and led his own ensemble, 5 O'Clock Charlie. He went on to spend five years as the keyboardist and assistant bandleader for the Cirque du Soleil production "Alegria"; he logged 1,700 shows in 12 countries. He then became musical director of Cirque du Soleil's "Totem" show.
On his recent "From Brazil to New Orleans" CD, he arranges Brazilian folk and contemporary songs for a band of New Orleans musicians. Thus, second-line and boogaloo rhythms share space with ambient electronica, Latin percussion, brass band horns and jazz piano. The version of 5 O'Clock Charlie that will perform at Chickie Wah Wah on Monday includes guitarist Brian Seeger and drummer Doug Belote.
From Brazil to New Orleans
CD Release Party in Portland, Oregon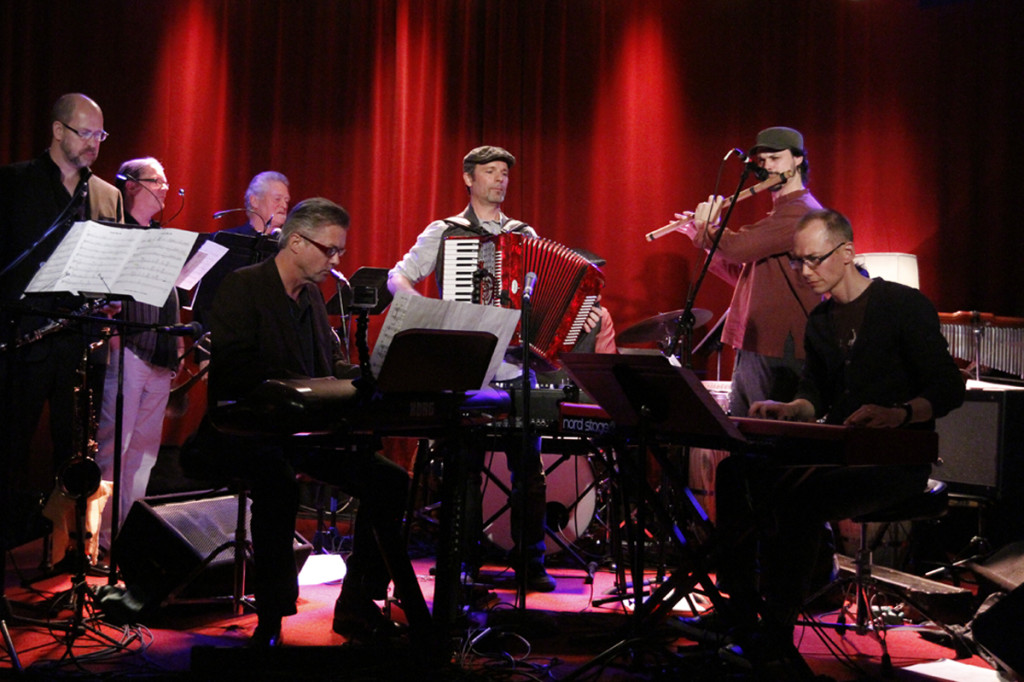 Over the last 20 years Charlie Dennard has performed and recorded internationally with a variety of jazz, blues and world music ensembles as well as theatrical productions. From 2002 to 2007 Charlie was the assistant bandleader and keyboardist for the Grammy nominated Cirque du Soleil show "Alegria" and with them successfully performed over 1,700 shows in 12 different countries. Before joining Cirque du Soleil, Charlie received his Masters Degree in Music from the University of New Orleans in 1998 where he was a jazz piano student of the legendary Ellis Marsalis and in 1992 Charlie earned his Bachelors Degree in Music Media and Industry from the esteemed University of Miami.Some of Charlie's compositions can be heard on Stanton Moore's instructional DVD entitled "Take it to the Street" ('05) as well as Moore's CD entitled "Flyin' the Koop" ('02). Dennard also composed the music for the Brazilian acrobatic circus "Universo Casuo" produced and directed by his former Cirque du Soleil colleague Marcos Casuo ('08). Other recording credits include the Birmingham Metropolitan Orchestra, Charles and Ian Neville (Neville Brothers), Mike Keneally (Frank Zappa), Cleve Eaton (Count Basie, Ramsey Lewis), Oteil Burbridge (Allman Brothers) and Steve Masakowski.While living in New Orleans ('96-'02) Charlie had the distinct honor of performing with jazz masters Jason and Delfeayo Marsalis, Nicolas Payton, Kermit Ruffins, Nancy King, Johnny Vidacovich and Ed Peterson as well as the more funk influenced musicians such as George Porter, G Love and Special Sauce, Galactic, Skerik and Charlie Hunter. During this time Charlie was also an integral member of several prominent award-winning ensembles such as the New World Funk Ensemble, Quintology, Michael Ray and the Cosmic Krewe, Stanton Moore and Theresa Andersson.Known for his diversity of music and passion for performing, Charlie Dennard continues to be involved with creative projects that highlight his immaculate sense of time, sensual harmony and flowing improvisation.